There are many sales ideas but you have to choose the best ones for your business. Choosing a few effective sales ideas does not mean that these sales ideas should always be used. 
This idea can change depending on changes in products, customers and market conditions.
Even if you have the best product or service, you need effective ideas to sell them. Customers need to know what you are selling and what benefits you have for them, so always look for effective sales ideas for your business so that you do not lag behind competitors.
Auction and special discounts
Auctions and discounts are usually considered according to special occasions and conditions. However, these discounts should be enough, otherwise customers, especially if the product is not necessary, will wait for your appropriate discounts. It does not have to be for all discounts. 
You can offer a discount for old customers and different discounts for new customers or people with high purchases. You can also offer a discount for a larger group, such as employees of an organization or company.
Offer gifts and prizes
Give a small gift to the customer along with the purchase. This gift does not have much financial value and you do not have to incur additional costs. 
This gift is just to surprise the customer. This small task makes the purchase much more enjoyable for the customer, and if he needs to buy such a product and service again, you are the first option that comes to his mind.
Gamification
If you are one of the businesses that the customer often needs to buy from you, the best option is to issue a card for them. 
When a certain number of purchases are made, a discount is charged for the new purchase. 
One of the methods of gamification that encourages customers to buy more is to consider gifts or discounts for new purchases.
Facilitate payment methods
If you have a product or service that is expensive or needs to be purchased in large numbers, make it easy for customers to pay for it. 
Consider payment in installments or discount for people who pay in one installment. In subscription purchases, payment can be monthly, semi-annual or annual. A person who pays a one-year subscription fee in the end will eventually pay less than a person who has made a monthly payment.
How attractive product display
It does not matter if you have a physical store or an online store, in any case, in order to encourage more people to buy, you should consider the way the products are arranged. People's wisdom is in their eyes. 
Customers will not want to buy or even ask about products if the look of your store is too bad. In the online store, accompany the products with clear photos of them. Are you willing to make a purchase so that you do not see the photo of the product? Adequate photo placement and descriptions will increase buyers' trust.
Scoring for special purchases
You need more than luck to succeed in affiliate business. For example, if the purchase reaches a certain number, free shipping will be made, or a discount will be considered on the purchase. Any discount or concession you consider should not cost you much and you should not incur any loss.
Selling products as a package
Another sales idea is that if you have products that you can put in a package, selling this way is also a good option. In this way, the customer buys all the products he needs in one package. 
Another reason to sell products in a package is that you can sell products that are available in large numbers or have been reduced due to a new product. 
Selling them as a package is much easier than selling them alone. The customer also welcomes this method because if he is going to buy these products individually, he will have to spend more time and money.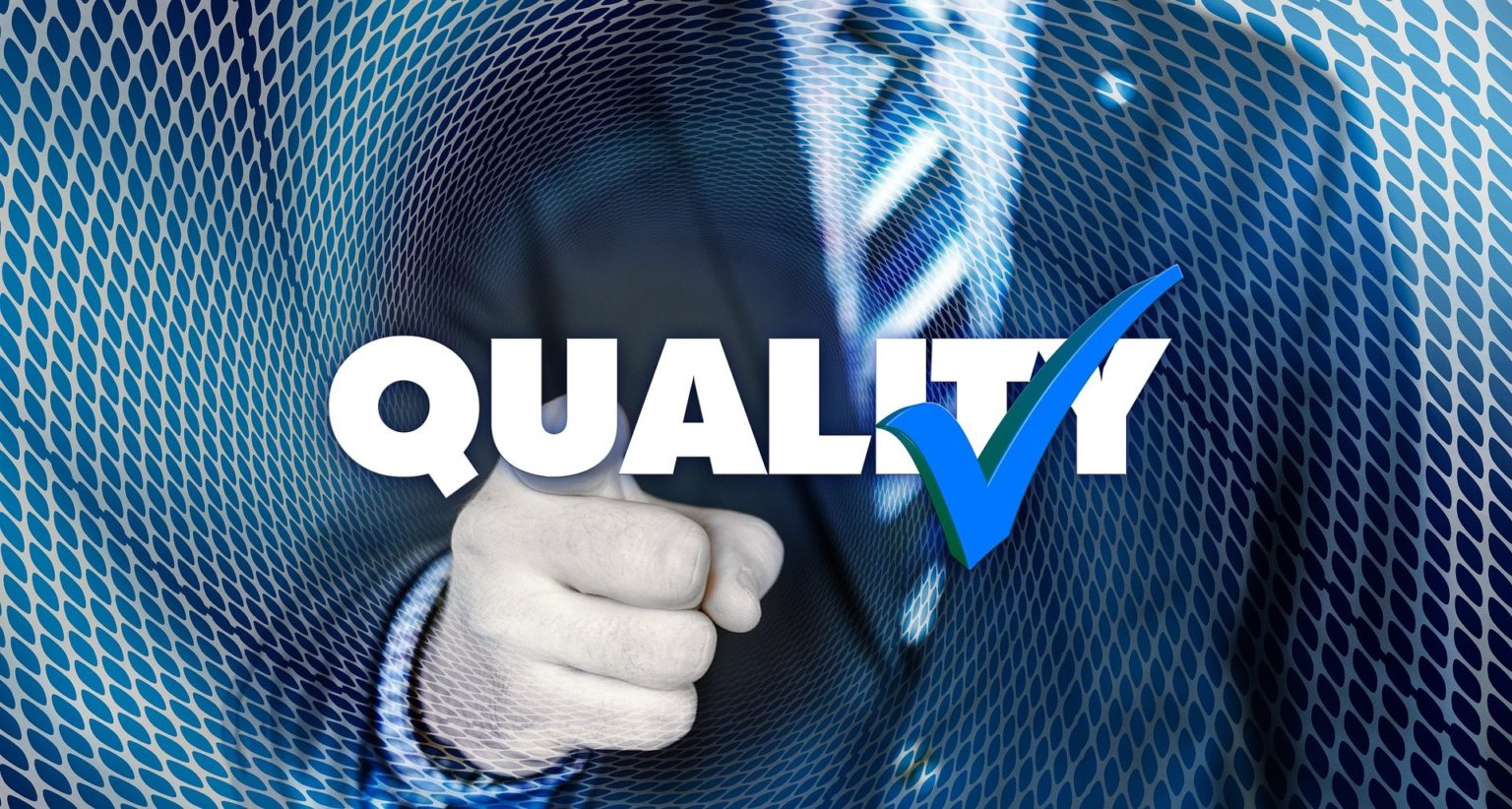 Sales of complementary products
In face-to-face shopping, if you have products that are somehow related to each other, introduce them to the customer. It is not difficult for most customers to spend more because they are shopping. 
This method can be implemented in online stores with plugins offering related products. 
You have to make these offers before the customer pays, otherwise the customer will not want to pay again because he has completed the payment.
Build trust in sales
Customers buy from someone they trust. But how to gain customer trust? Whatever product or service you have, you have to answer customers' questions. See what the customer's problem is and how you can meet their needs. In sales, you should not only look at finishing the sale and receiving money, but you should also think about the customer and his issues and needs. 
You can be sure that you will get the desired result faster this way because the customers will fully feel the seller's intention in buying. If you need to, ask the customer questions to find out exactly how you can better serve your customer.
Warranty and sales guarantee
Another way to build trust in sales is to provide a guarantee. Having a warranty gives you the impression that you are confident enough about your product or service. 
Customers also like to be with them after the purchase for any questions or problems, and the warranty does just that. For more effectiveness, the warranty period should not be too short because it loses its effectiveness and the customer feels that you have considered a short warranty only to maintain the appearance and solve the task.
Test before buying the product
Provide these conditions to the customer if what you offer is such that it can be tested in person or online. This simple test makes them more inclined to buy. 
For example, look closely at the product or how to work with it, or use the free version of a software online. Because of the intense competition today, sellers are using this method to attract more potential customers.
How to Get Real Visitors?
have reached to buy social traffic from networks media in the media selection. Telegram is also one of the social networks in which you can be more present to your potential customers.
Invitation to take action in advertising
Use sales ideas creatively. Do not use print ads such as business cards or brochures just to place a photo or contact number. Otherwise, like many other unread ads, they will be discarded. It is better to use invitations to action in these ads so that they want to show you feedback. 
For example, tell us to use our free consultation with one call or get a discount with the first call. This way they have a more convincing reason to make the first contact with you.
Limit shopping time and create a sense of urgency
Another way for them to get in touch with you is to set aside time for advertising. For example, in advertisements, say that you have only three runners to receive the discount. Due to limited opportunities, customers get to work faster so as not to miss the discount.
Show that you remember them
Customers are always happy to see that you remember them and have not forgotten them. There are creative ways you can make them feel this way. For example, congratulate them on their birthday or occasion by sending an SMS. 
Some time after the purchase, ask them for their opinion about the purchase they made. In addition to making the customer feel good, these comments will help you improve the quality of your products and services.
Advertising and marketing planning
Never start advertising and marketing without a plan. Have a long-term plan for your advertising and marketing, depending on your budget and product type. 
You need to know on what date, what advertisements and where you will have and who you decide to attract. Your advertising budget should be calculated and based on a principled planning. Get the most out of your target customers to get the most out of your ads. 
You need more than luck to succeed in affiliate marketing. If you have a good knowledge of customers and the market, you can target end customers with minimal budgets.
Do not do advertising only in offline space, but spend at least part of it on online advertising to attract this group of people to you.
Gathering customer information
One of the tasks of every salesperson is to receive customer information and store it. Every salesperson needs this information for future communication and more sales. Make this information more and more complete in any way. For example, when shopping, ask them to fill out a short form or register to participate in the email contest. One of the most important assets of any salesperson is this "customer list".
Sales in cyberspace
You need to be active in cyberspace to sell more, otherwise you will lose half of your active customers . However, being in cyberspace does not simply mean launching a site or a page on Instagram. To be seen in cyberspace, you have to have an idea behind it. Why did you launch this page or site? 
What content do you want to attract customers with? The fact is that cyberspace users are only interested in following you if you provide them with compelling content . Generating content is your trump card in cyberspace, as publishing it costs much less than offline. 
You need to have a plan for generating content for your site and social networks and know on what day, what content, what purpose it is going to publish.
Production in cyberspace can be in the form of text, audio, video, photos, infographics, slides and many other formats. It is probably not possible for you to produce content in all of these formats, so choose the two to three types of formats that you find most appropriate for your customers and seriously spend time producing content in them.
Sales through customers
Why not use customers to promote your business? Of course, if you satisfy the customers, they will share their experience with others, but you can activate them more by offering a reward or discount, which is not necessarily very generous. 
This method is one of the ways to reduce the cost of advertising and marketing them. In addition, because these new customers are introduced by old customers, they trust you much more.
Sales cooperation
There is another way to work with customers to sell more. Maybe some customers are interested in selling your product or product, which is great. They sell the product and receive their percentage without the need for an office and full-time collaboration. Everyone may not have significant sales, but the sum of the sales made by this group of people will be a good amount.
Show positive customer comments
Interview your satisfied customers and expose their positive comments on the site or Instagram. You can also put this content on the sales page of the product. It is better for these customers to say what is the reason for their satisfaction and what shopping experience they have had and what positive results they have achieved from the purchase.
Be aware of workplace events
Be very active in the field of work and stay up to date with events related to your industry. Participate in exhibitions related to your field of work, whether exhibitors or visitors. Be aware of your competitors and how they relate to customers. 
This is not to imitate competitors, but to be aware of market conditions and make calculated decisions in the future.
Calculated and principled advertisements
Start with small ads to gauge feedback. In addition, if you need to correct the advertising method, do it in the next step. Before advertising, ask yourself: Where are my customers? What site, magazine or place do I get the most feedback from by advertising? 
If you do not get the feedback you expected after the first ad, allocate your future budget to other media. Remember that advertising does not necessarily mean increasing the customer. Only if these ads are with the knowledge of customers and their needs will have the necessary efficiency.
Use powerful words
Use powerful words in advertising. Every word makes us feel and causes fear, excitement, anger or all kinds of emotions. For many people, emotions play a bigger role than logic in shopping. So use catchy words like unique, free, extraordinary and wonderful.
Be promising
Be promising. Nothing stays in the minds of others as badly as it hurts them. So either do not promise or act on it. For example, if you say you are sending the goods on this date, do so. The foundation of your business growth is built on honesty and optimism, otherwise you will never be able to gain loyal customers. Prioritize customers so that they too can prioritize you.
Pricing based on valuation
Low prices do not necessarily mean more sales because customers are also looking for quality. Your goal is also to make a profit, so you should make a profit commensurate with your activities. 
If you have a high price, the solution is to tell customers how much they are getting for the cost. In fact, customers do not buy the goods, but buy the benefit that is to be received from them. Your task is due to the pricing and net profit for them to do a good turn.
Long-term communication with customers
If you want customers to get closer to you and repeat their purchases, you need to communicate well with them. Answer them well in phone calls. Reply to their comments and directives on Instagram. 
Record their previous orders to find out who you are in contact with and what their previous type and manner of purchase was.
In order to get the best results from sales ideas, you need to do them for a certain period of time and check its efficiency.
Source: Gitbook.wiki
Did you like the article?